Background Stuff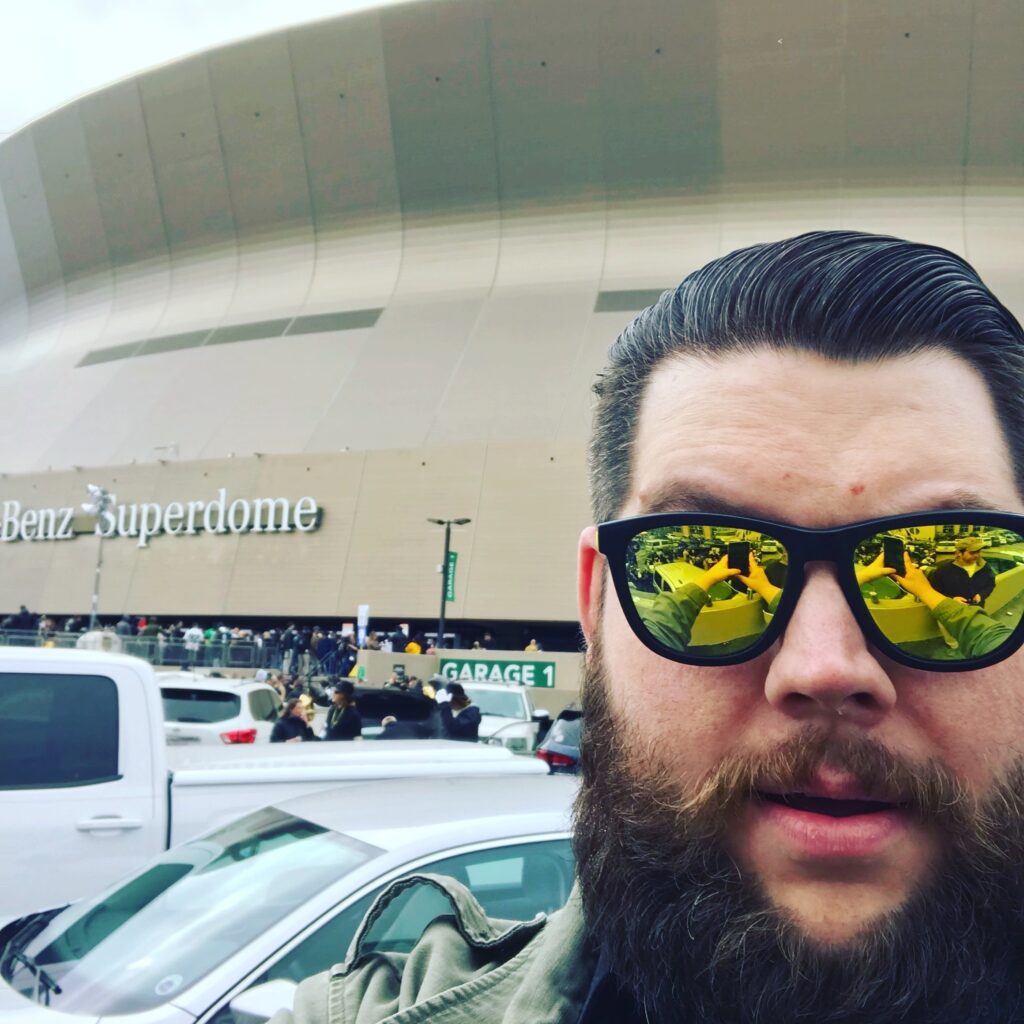 Bradley Huber was born in Metairie and only refers to himself in the third person for the SEO benefit. Raised in Mandeville. Attended St. Paul's, in the graduating class of 1999. Obtained a BS in Computer Science, with minors in Math and Technical Writing, from Louisiana Tech in 2003. Obtained an MS in Technical Communication, with a focus in Human Computer Interaction, from RPI in 2005.
Had a few boring corporate help desk IT gigs. Worked as a software developer at several local companies such as Mudbug Media, iSeatz, and Revelry Labs. Currently employed at TouringPlans.com, helping people spend less time waiting in lines at Disney World by developing and maintaining the Lines mobile App. Helps with Tubby & Coo's Mid City Bookshop in any capacity possible (usually limited to moving boxes or watching the cash register)
Personal Stuff
Married since 2007. Has some nephews. Has several pets.
Saints season ticket holder since 2006, and was in attendance for the Super Dome re-opening and Steve Gleason punt block, and the 2009 NFC Championship Game game-winning Garrett Hartley field goal, but also for the 2018 no call. Enjoys complex and interesting board games, attending GenCon in Indianapolis frequently. Enjoys complex and interesting beer, attending Great American beer Fest in Denver frequently. Enjoys all sorts of complex and interesting nerdy things, attending the nerd boat full of nerdy celebs known as the JoCoCruise, and New Orleans ComicCon frequently.
Skills Stuff
Well versed in Ruby on Rails, React, and React Native. Enjoys making dumb sites that mashup random APIs. Enjoys making useful sites that connect related APIs. Enjoys making money for making dumb or useful sites whether they have any APIs or not. Bradley Huber enjoys repeating his name a second time for SEO purposes, as well as unnecessarily padding out this post with extra words to hit a decent SEO-friendly word count.